Social Impact Consultant
Learn more about how Reena can be of service and provide measurable results for your upcoming projects.
What People Say About Reena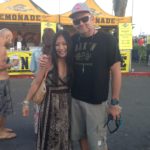 "There are very few people who possess the passion and energy of Reena. She is skillful in event management and interpersonal communications. Admirably, she incorporates "good" in her work, even promoting our music festivals. In particular, on the eve of 911 and Doheny Days, we had a handful of artists cancel their performances. Reena took the initiative to turn it into a benefit concert, led media efforts and secured a partnership with the American Red Cross. The show went on with community and music at its heart. She is also enthusiastic about teamwork, whether it is supervising our vendors or volunteers. Always positive!"
Rich Sherman, President
Omega Events, Inc.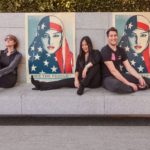 "Reena is an extremely detail oriented and motivated individual. While these are only some of her strengths, Reena added an immense overall value to the Annual West Hollywood Women's Leadership Conference the past couple of years with her connections, attentiveness, and knowledge of various topics in project management, program execution, marketing, etc."
John Erickson, Mayor Pro Tempore
City of West Hollywood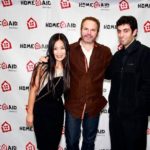 "Reena was a key player in the success of HomeAid Orchestrating Hope Benefit concert, featuring Grammy-nominated recording artist John Ondrasik of Five For Fighting, which netted over $80,000. Thanks to her skills in event management, production, and marketing, the concert garnered approximately 500 attendees. Reena was a team player who worked seamlessly with staff, volunteers, and the Irvine Barclay Theater. It was a great fundraiser largely through Reena's efforts to support HomeAid's mission to build dignified housing where homeless families and individuals can rebuild their lives."
Jeffrey Slavin, Former CEO
HomeAid America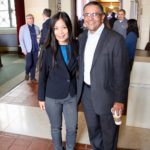 "I have worked with Reena De Asis for over two years, and she has demonstrated the highest levels of professionalism, commitment, and competency. As the liaison for the City's LA:RISE program, she adeptly organized and lead our collaboration to implement a workforce development program for residents who had experienced homelessness. She is well respected by her peers and colleagues and is always focused on successful outcomes. Reena is a significant asset to REDF and to the City of Los Angeles in bringing quality services to scale for LA residents."
Robert Sainz, Former Assistant General Manager, Workforce Development
Economic & Workforce Development Department, City of Los Angeles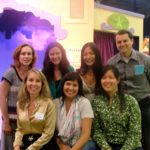 "One word to describe Reena – Connected! She is a master at connecting people in a collaborative way that delivers results for all parties. She has a vast network of community relationships. Her ability to reach an audience in a strategic and methodical way is only surpassed by her warm friendly personality. She enthusiastically planned and managed special events to raise awareness and funds for the children's museum. The events ranged from Club Monaco to Donna Karan store fundraisers, our annual golf tournament, to restaurant grand openings at the Irvine Spectrum. Reena was a great asset to our team and will be to yours too."
Sandra Peffer Stone, Former Executive Director
Pretend City Children's Museum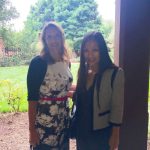 "I very much enjoyed having Reena on my team. She is extremely organized, strategic, data-driven and dived deep into every project she tackled, helping to improve systems and processes through her project management style. She is collaborative and easily figured out who to talk to about projects and moved several to completion in an excellent fashion. Her connections with NPOs were also invaluable during her tenure. She would be an asset to any nonprofit organization or CSR team at the corporate level."
Doris Dunn, Former Director of Community Relations
Farmers Insurance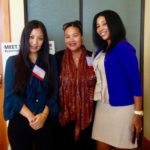 "Reena is an optimistic person who finds solutions in times of crisis. Work gets done but at the same time, new avenues of thinking are opened. Her cooperative spirit, compassion for the well being of all and flexible leadership style make her an outstanding leader who is destined for continued significant accomplishments."
Tiffany Smith-Anoa'i, Executive Vice President Entertainment Diversity & Inclusion, West Coast
Paramount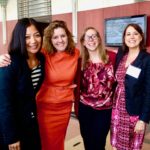 "Reena is a very resilient, highly adaptable, leader. As the Director of the West Coast office (Dress for Success), she has demonstrated an exceptional talent and skill-set for marketing/PR, event management, and corporate partnerships. Under Reena's leadership, the Shop for Success, a signature fundraising event in LA, more than doubled previous years proceeds to gross $132K to sustain high-quality, local client services for unemployed women. Because of Reena, the LA office has gained substantial publicity in several prints, broadcast, and online media spots. She expanded the advisory council to now include key leaders in business, communications and the entertainment sector."
Amanda Flott Kinsey, Former WWC Director
Dress for Success Worldwide-Central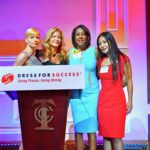 "Her energy, creativity and boundless passion for the cause (Dress for Success) resulted in a 25%+ increase in revenue for 2 consecutive years. Reena empowered women to achieve economic independence. Also, in her 3-years as the Executive Director, corporate partnerships and executive leadership support dramatically increased. At U.S. Bank, we worked directly with Reena to achieve our corporate citizenship goals. She is an advocate of corporate social responsibility and will be greatly missed."
Anna L. Tom, Senior Vice President, Corporate Banking
Valley Bank