"WHAT'S THE ENERGY QUOTIENT YOU BRING TO THE TABLE?" ~ DR. BILL BEACHAM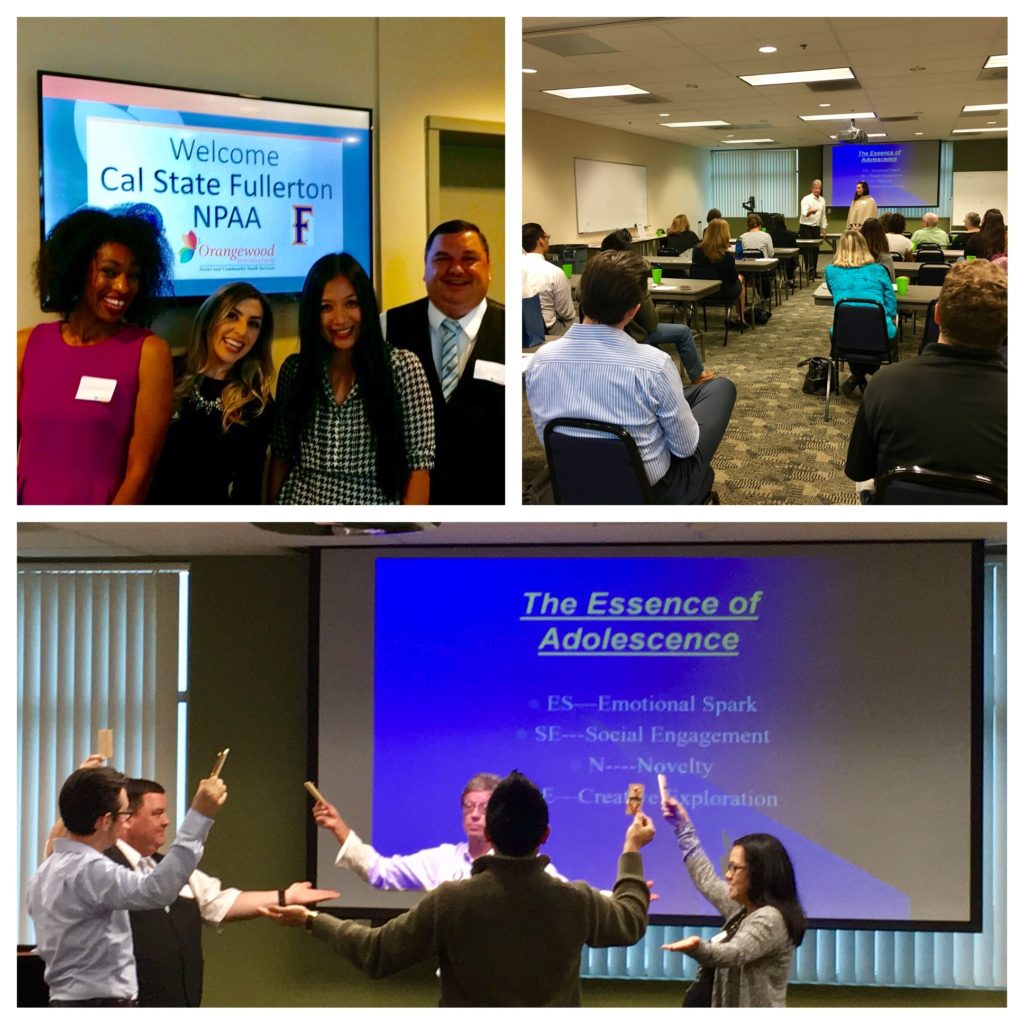 As a board member of the nonprofit professionals alumni chapter, our common goals as members are to form a professional development network for alumni and to encourage CSUF students to prepare for and seek out careers in nonprofit and service fields.
On April 6, 2017, we held our annual Spring mixer at the Orangewood Foundation. Whether we were discussing the essence of success or adolescence, we all agreed on the benefits of a paradigm shift with positive thoughts.
Let's choose to collectively lift each other up to reach our greatest potential.