Corporate Social Responsibility
Case Study:
Farmers Insurance, a Fortune 500 company sought after strategic consultation on enhancing their internal and external brand awareness for their social responsibility efforts. Reena initiated the creation of a premier CSR video and incorporated new multimedia content for Farmers Insurance's corporate giving websites. She produced their first corporate responsibility infographic and developed an employee volunteer program survey to form people-related recommendations. Reena proposed an RFP process for a volunteer management platform and improved their national employee volunteer chapter guide. Overall, she streamlined communication, strengthened strategic priorities via nonprofit partnerships, and increased productivity for program initiatives.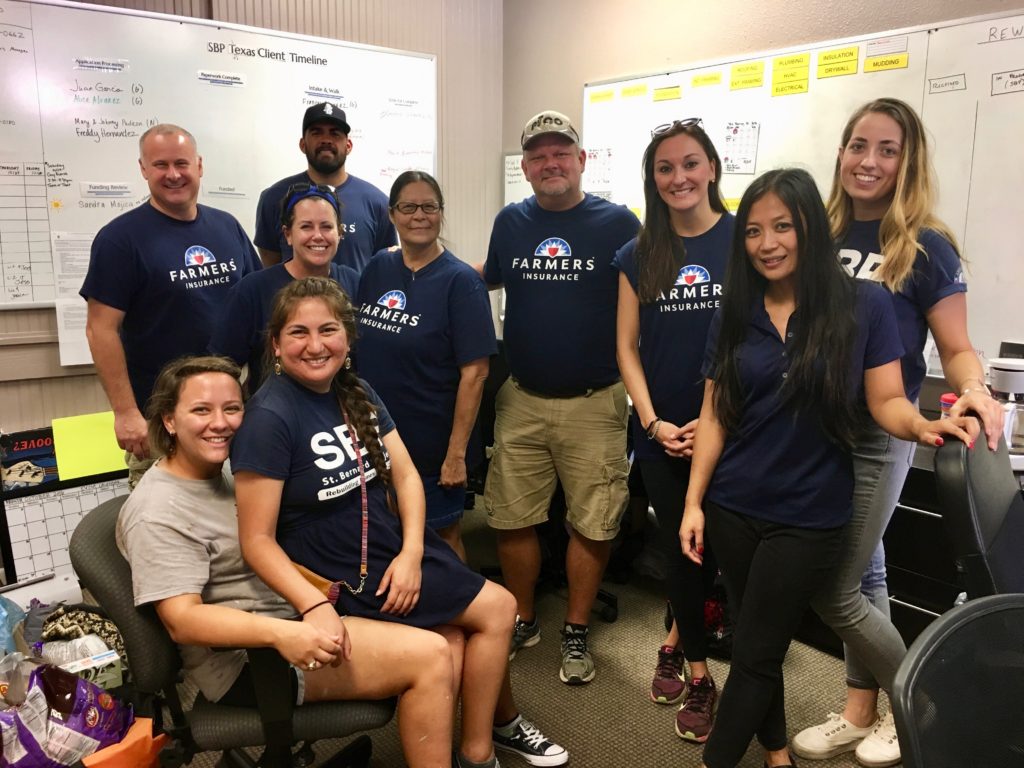 SBP, a nonprofit, disaster relief organization collaborating with Farmers Insurance on a community recovery project in San Marcos, Texas.
"I very much enjoyed having Reena on my team. She is extremely organized, strategic, data-driven and dived deep into every project she tackled, helping to improve systems and processes through her project management style. She is collaborative and easily figured out who to talk to about projects and moved several to completion in excellent fashion. Her connections with NPOs was also invaluable during her tenure. She would be an asset to any nonprofit organization or CSR team at the corporate level." ~ Doris Dunn, Former Director of Community Relations, Farmers Insurance
Corporate Philanthropy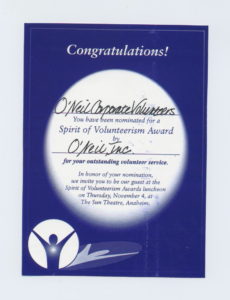 "She spearheaded a corporate volunteer program, which united the different departments of our company together and helped us connect with each other as well as our community. Due to her efforts, O'Neil Inc. was recognized in the OC Weekly as one of the Best Places To Work and received a nomination for the Spirit of Volunteerism Awards from OneOC! Overall, her ability to multitask with a positive attitude and promote the value of teamwork truly changed our workplace. She helped incorporate corporate philanthropy into our business model which is still a big part of O'Neil to this day." ~ Lariza Stringfellow, Former Support Project Manager, O'Neil Inc.